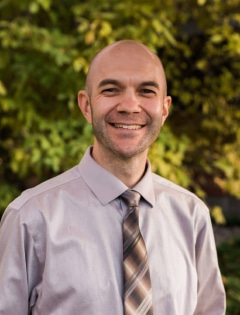 Kyle Tubbs
M.D.
Education:
Utah State University, Bachelor of Science in Chemistry and Psychology, 2004
University of Washington, School of Medicine, M.D. 2008
University of Florida – Residency in Otolaryngology, 2013
Employment:
Glacier Ear, Nose & Throat Head and Neck Surgery since 2013
Privileges:
Kalispell Regional Medical Center
North Valley Hospital, Whitefish
St Luke's Hospital, Ronan
Certifications:
Board Certified in Otolaryngology, Head & Neck Surgery, 2014
Notables Professionally:
Member of American Academy of Otolaryngology-Head and Neck Surgery
Interested in all aspects of otolaryngology, pediatric otolaryngology, thyroid, parathyroid, salivary glands, head and neck cancers, as well as sleep apnea.